Availability
Monday

09:00 - 13:00

Thursday

13:00 - 17:00

Wednesday

09:00 - 13:00

Thursday

13:00 - 17:00

Friday

09:00 - 13:00

Saturday

13:00 - 17:00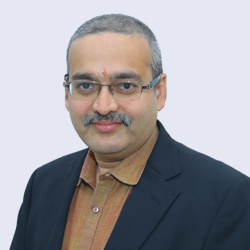 Dr. R Srinivasa Murty
Head – Department of Medical Gastroenterology
Qualification
MBBS, MD(Internal Medicine), DM(Gastroenterology)
Area of Specialization
Gastroenterology
Experience and Personal Profile   :
13 Years of experience
Consultant Gastroenterologist & Hepatologist heads The Department of Medical Gastroenterology, a division holding high distinction at Trust Hospital
Immense expertise in administering treatment for cases concerning Acute Pancreatitis, Pancreatic Endotherapy, Liver failure, Hepatitis B & C, Cirrhosis etc.
Vast experience in Therapeutic endoscopy procedures, management of GI bleed emergencies,Glue injection of fundal varices , ERCP( biliary and pancreatic), Biliary Metal stenting for malignancy, esophageal metal stenting, Foreign body removal in children, Endoscopic Stricture Dilation and Polypectomies
Specialized in Endoscopic ultrasound diagnostic, FNAC,cystogastrostomy, capsule endoscopy & enteroscopy
RECOGNITIONS:
Best Poster award at ISG, Nov 2006, Mumbai and IASLD, Feb 2007.
Dr. Rakesh Tandon Book Prize winner for Best DM student, 2006.
Young Investigator Award Nov. 2006 at Asia Pacific Digestive Week International conference at CEBU city, Phillipines.
Best Poster award at Endoscopy Workshop, Feb 2006, Delhi.
Recipient of Gold Medals in Biochemistry, Physiology, Pharmacology during MBBS course.