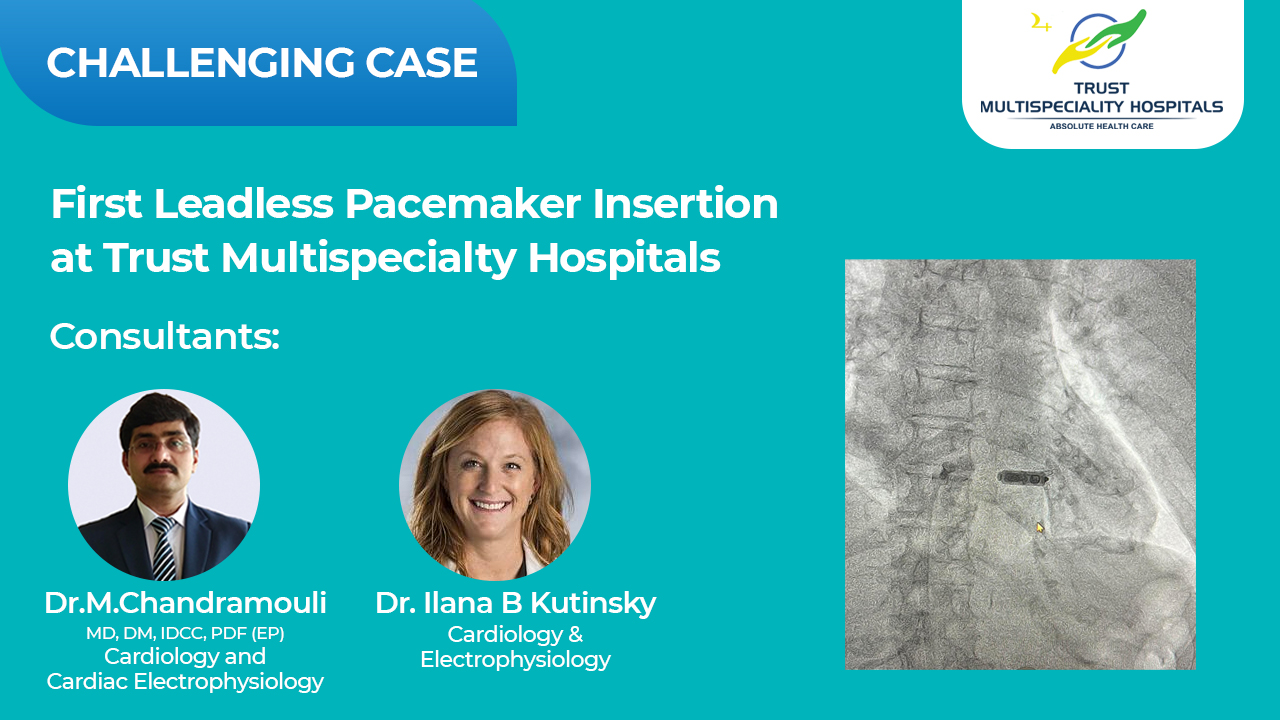 We are thrilled to announce that Trust Multi Specialty Hospitals has successfully completed its first leadless pacemaker insertion. This cutting-edge procedure was expertly executed by Dr. Ilana B. Kutinsky, Cardiac Electrophysiologist, Dr. Chandra Mouli, and our esteemed Cath Lab team.
A leadless pacemaker is an innovative one-piece device that is implanted into the heart via a vein. It eliminates the need for a separate battery under the skin or leads to the heart, marking a significant advancement in patient comfort and safety. Signals from this device ensure the heart continues beating normally, enhancing the quality of life for patients with cardiac rhythm disorders.
We are immensely proud of this achievement and the strides Trust Multi speciality Hospitals is making in providing state-of-the-art medical services. We remain committed to incorporating the latest advancements in medical technology to offer superior care to our patients.